My gawd! I have no pictures of Zu Yeen so I had to rob pictures from Hau Yon! Okay, so anyway... uhhh. I'm not very good in birthday posts, but yinhao91.blogspot.com wishes u a HAPPY HARI JADI KE-TUJUH BELAS! =D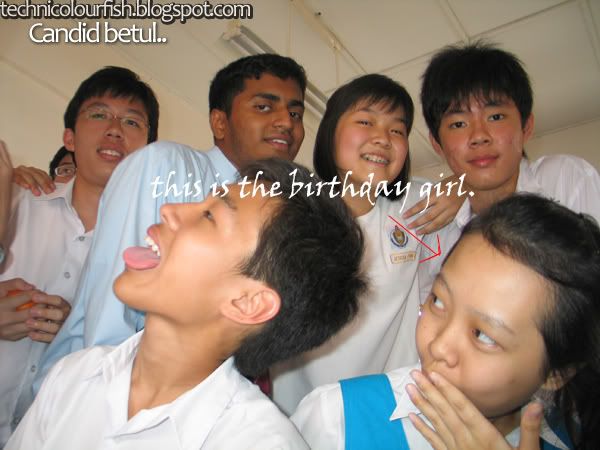 I just met her this year I think... we were in the same class for 2 years but we never talked much tho...

SORRY I GOT NOTHING TO TALK ABOUT YOU! ><

I SO CHAM LAR! no pictures of her + nothing to talk about her! so sorry =/

But anyway Happy Birthday Zu Yeen!