After all these days and I'm still not feeling well. I've been suffering in school and tuitions. My mum came out with an idea of trying out the "Chinese style" of curing sickness.

At first I didn't wanna do it, because I don't really believe in this kind of thing but at the end I'm still forced to.

Firstly, I was asked to use some vaporising ointment, called VICKS VAPORUB.




Then rub rub on under your feet,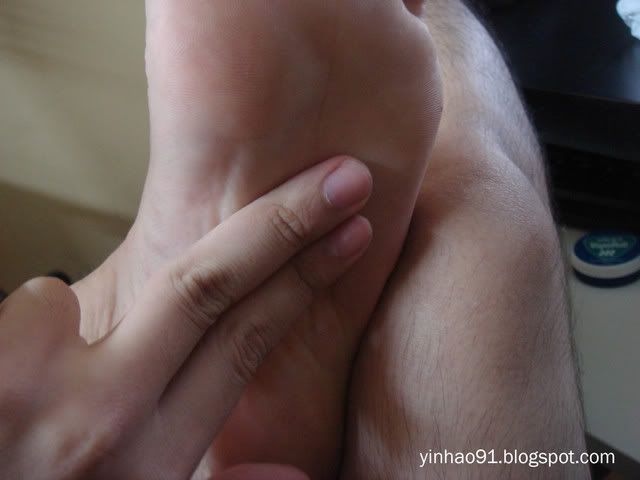 Lastly wear a pair of loose socks. My gawd! you serious?




Those socks are hell fat! and it made my feet look so sheep-like.

what I know is, those pair of socks doesn't look good on my legs. I look like a fish monger with those on!




I don't know but something seems not right to me. It is sad that hairy legs like mine don't usually look good with anything at all.