I woke up at 6.15 today just for the marathon I joined. Remember I told you guys about it?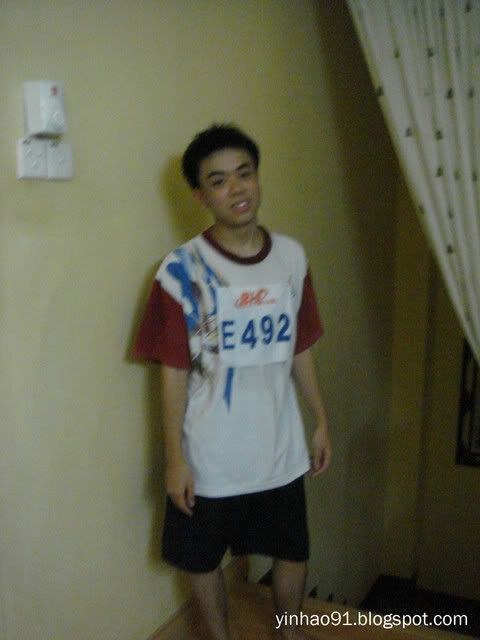 Well I only had 6 hours of sleep. It ain't enough for me, but my mind seems to be fresh and all ready to kick butts!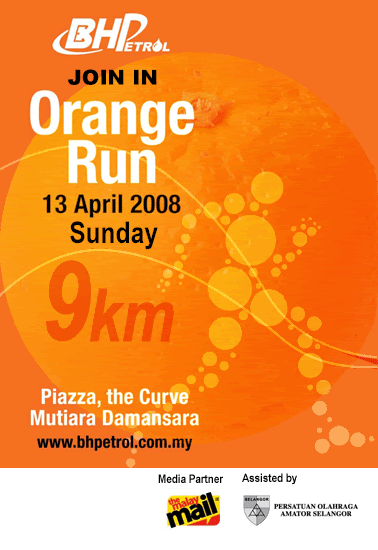 Gotta say but I'm pretty nervous about it. First time mah... can't help it, my heart keeps beating faster as soon when it's my groups turn to run.



you see those Indians hor, they are very scary include those little ones.

Well, I dint snatch for the front row, because at the moment I saw most of my group runners leg muscles I laready know I no hope already.




Around 8am, BANG!!! the run began.




Every time I looked at the map, it really looked easy. There are just 2 parts with really steep slope, and the others are all flat.




Honestly, I dint even train for this marathon. The last time I ran for a long distance was for my school marathon which is only 5km, and this is almost 2 times more than that.




After the race started I realize that it isn't as easy as I thought. This marathon was much tougher compared to my schools marathon.




Then after the long run, they serve 100 Plus for us. I can't help it but to drink 2 cups of it. I'm like so thirsty, my tongue is as dry as hell.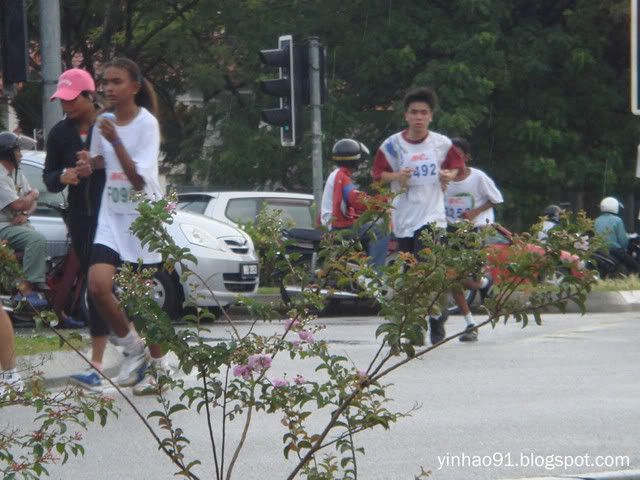 Oh look, thats me!

I almost puke from drinking 2 cups of 100 Plus too, but thank gawd I dint.




I crossed the line at around 53 minutes. I expected me to do 1 hour but I did better! :D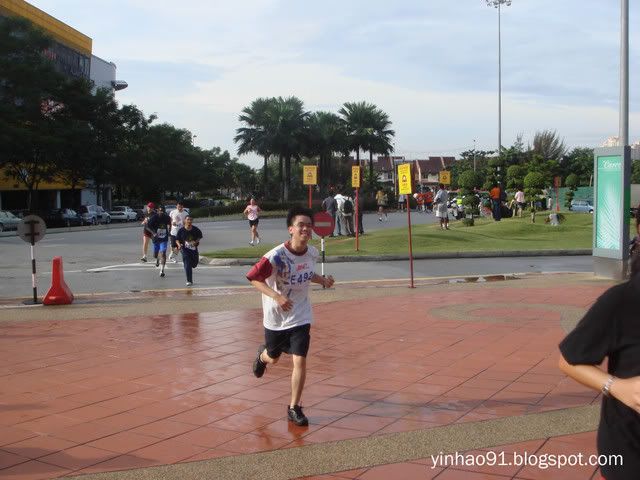 But whatever it is, I learned that do not underestimate any marathon even tho it's only 9km. But I'm glad I finished the race and I really enjoyed it ;)