I kinda "stole" something from the schools labotary during chemistry class today. So did Hau Yon ><

Well we took magnesium strips! Is like so fun to play with it when we burn it. It is suppose to come out with some kind of "light"




I only manage to take 2 short strips tho... Hau Yon took 1 whole long strip ._.
We planned to play it in school but I couldn't resist it but to see it burn again. My hands got itchy and started burn it already.




YAY! Burn burn burn!

But it dint turn out to what I expected...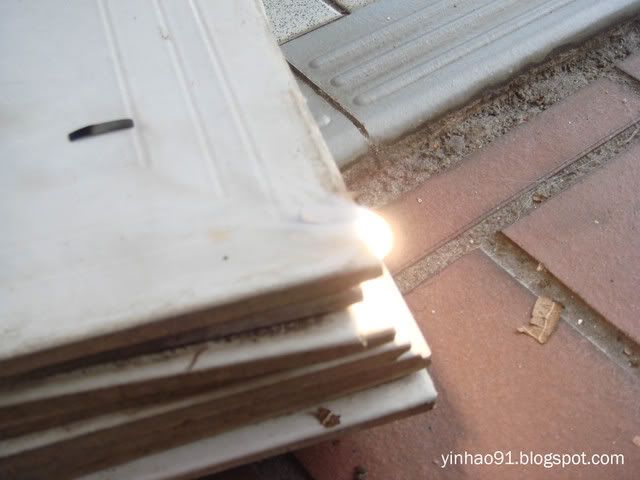 The "light" was so tiny...

Maybe I should go rob the school again! hehe.. >=)